POEM OF THE WEEK: Shara McCallum
Shara McCallum
---
Race
You are the original incognito.
Transparent, all things shine through you.
She's the whitest black girl you ever saw,
lighter than "flesh" in the Crayola box.
But, man, look at that ass and look at her shake it
were just words, not sticks or stones, flung
when dresses were the proof that clung like skin,
when lipstick stained brighter than any blood.
Girl, who is it now you'd want to see you?
And what would that mean: to be seen?
Why not make a blessing of what
all these years you've thought a curse?—
you are so everywhere, so nowhere,
in plain sight you walk through walls.
---
---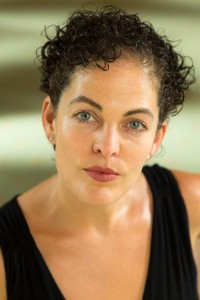 Shara McCallum is a Jamaican-American writer and the author of five books of poetry, published in the US and UK, most recently Madwoman (2017). Her work has been widely published in the US, the Caribbean, and Europe, has been translated into several languages, and has received such recognition as a Witter Bynner Fellowship from the Library of Congress and an NEA Poetry Fellowship. She lives in Pennsylvania and teaches creative writing & literature at Penn State University.