Editors' Picks for Best Books of 2017
If you have holiday money to spend or gifts still to get, a few of our editors chime in with their favorite books of the year: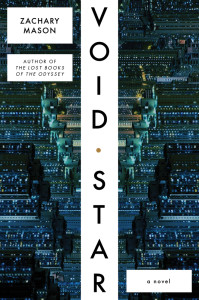 I read a lot of literary sci-fi this year, most of which were technically published prior to 2017 (Emily St. John Mandel's Station Eleven, Colson Whitehead's Underground Railroad, and Ted Chiang's The Stories of Your Life and Others, for example), but for me the big mind-blowing novel from this year was Void Star, by Zachary Mason. Void Star depicts a world in transition. For now, AI lives parallel to human society, with a mutual failure to understand or communicate with the other, with the exception of a few rare individuals who can commune with AI, such as one of the main characters, Irina, equipped with a chip that gives her eidetic memory. The novel volleys between Irina's narrative and that of Kern, a foot-soldier in the war between Irina and her shadowy employer.
Pleiades was lucky to have run Mason's first published story, in 2007, "The Lost Books of the Odyssey," which would eventually become the title of his award-winning, best-selling first book of the same name. Like The Lost Books of the Odyssey, the novel Void Star appears to be deriving influence from specific source material, but it turns out to be sui generis, far more complex in its approach to a sci-fi terrain that you thought was familiar (AI, corporate power, futuristic armor, martial arts experts, clones, and brain chips). Such well-crafted sentences will bring to mind the great modernists, and you will forget, from time to time, that you are reading a book featuring ancient Samurai swords and digital ninjas.
–Phong Nguyen, Co-Editor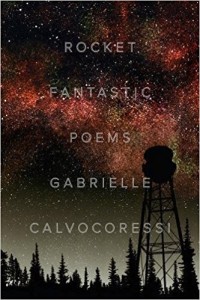 2017 was a year that produced some stunning, life-saving books of poetry. Among my favorite of the books that aided in the survival of this year's hell-circus were Rocket Fantastic by Gabrielle Calvocoressi, Let's All Die Happy by Erin Adair-Hodges, Escape Velocity by Bonnie Arning, The Virginia State Colony for Epileptics and Feebleminded by Molly McCully Brown, Telepathologies by Cortney Lamar Charleston, Don't Call Us Dead by Danez Smith, Whereas by Layli Longsoldier, and The Art of Topiary: Poems by Jan Wagner, translated by David Keplinger.
Rocket Fantastic by the inimitable Gabrielle Calvocoressci (read Apocalyptic Swing if you haven't) is a lush, heart-aching anthem to childhood, myth, and love, and it split me open. While reading Rocket Fantastic I thought often of Brigit Pegeen Kelly, and there is pushback in this collection against binary structures of gender that deserves much examination. We were fortunate enough to publish Erin Adair-Hodges's "Self Portrait as Banshee" from Let's All Die Happy in Pleiades, and I've returned to this book again and again since it came out this fall. The Millions called Let's All Die Happy a "sweet book for hearts gone sour," an apt description— but I'll add that it's also deeply funny in all its magical feminist glory. Adair-Hodges's poems are often rooted in the American Southwest, but they transgress the boundaries of place and tradition in surprising ways; they challenge notions of Americanness and family life with a tragic sense of humor. I was introduced to Bonnie Arning's work at Sewanee this summer, and her Escape Velocity takes on domestic violence with a hard-nosed ferocity that retains lyrical beauty—writing I very much admire.
Two new poems by Molly McCully Brown, author of The Virginia State Colony for Epileptics and Feebleminded, appeared in this year's summer issue of Pleiades. She is an incredible writer, and this exploration of an actual government-run facility in Virginia confronts the marvels and failings of the body, and how the spirit transcends it. It's an urgent book in that it deals with the stigmatization of disability—a conversation we should be having more, and one that Molly McCully Brown addresses with a deft hand and a brilliant imagination. I travelled with this book, and it was well-worn when I got back home. I can't wait for her collection of essays, which is currently in press with Persea Books.
Pleiades published two poems from Cortney Lamar Charleston's Telepathologies, and this is another book that has stayed with me all year—it is a tour de force. Whereas and Don't Call Us Dead are books that have gotten well-deserved attention this year, and it's because these are books that needed to be written. Danez Smith's "litany with blood all over" blew me away, and the "Whereas Statements" sequence in Longsoldier's collection is the most brilliant sequence I've read in a very long time. I've been teaching her "38" all year, a poem that confronts a whitewashed history of the United States. Finally, The Art of Topiary: David Keplinger's translations of Jan Wagner, a German poet we should all get to know, embody a deeply thoughtful relationship between poet and poet-translator, and the result is marvelous poems that are now stunning in English. I hope that 2018 is a year that we all read more work in translation, because I think it's more important than ever that our ideas and our poetry move freely across our borders.
–Jenny Molberg,Co-Editor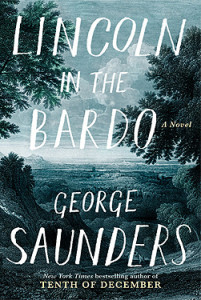 My favorite book of the year was George Saunders' Lincoln in the Bardo. I thought the book was more than worthy of the praise it received. Ill Will by Dan Chaon was remarkable and kept me up late reading. So far, Hitler, by Volker Ullrich just might be the longest book I read this year. I'm not sure why, but politics in America turned me toward this book. I'll leave it at that. Sing, Unburied, Sing by Jesmyn Ward was exceptional as well. And I realize this was published last year, but I just read it this year, At the Existentialist Cafe by Sarah Bakewell. It went down like a fancy dessert from some kind of fancy cafe.
—Matthew Eck, Fiction Editor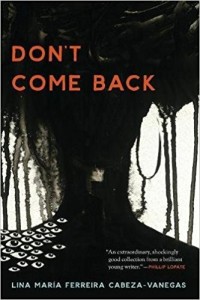 Two books I'd like to recommend from this year that I thought were spellbinding:  
1: Elena Passarello's Animals Strike Curious Poses (Sarabande 2017).
This is a book about animals (like Jumbo the elephant, Mozart's pet starling, and Koko the sign-languageing Gorilla) that's not about animals. It's more about process: the act of investigating, excavating. I'm thinking of something Patrick Madden said, "I have a special place in my heart for the essayistic, which is to say the kind of writing that thinks primarily… It doesn't matter what that subject is, really." As a reader I agree; I'm not sure how much I care about what subject a writer is writing about as long as the writing keeps tunneling. I'm kind of a hedonist for language, playful sentences, and fascinating details, which this book has up to its gills. Like many other others, I loved her first book, Let Me Clear My Throat (winner of the IPPY gold medal for nonfiction), which took a similar aim of pouring lots of research and essaying into distinct subsets of one subject (voice), which, like Animals Strike Curious Poses, feels very much like a concept album of individually essaying tracks.
2: Lina Maria Ferreira Cabeza-Vanegas's Don't Come Back (Ohio State Press 2017)  
I wrote an essay for Essay Daily about this book and Ferreira Cabeza-Vanegas's essay "Of Cannibals" (here: www.essaydaily.org/2017/12/dec-4-clinton-crockett-peters.html), but suffice to say Ferreira Cabeza-Vanegas writes like Michel de Montaigne if he were performing an autopsy. She goes dark, cryptically funny, but there is an overwhelming sense of trying to understand the human form at a guts and synapse level. Her writing is great for language fetishizers and people who are anti-moralism. The title of the essay collection is taken from what the narrator's mother whispered to Ferreira Cabeza-Vanegas as she emigrated from Colombia for school in America. Ferreira Cabeza-Vanegas allows sympathy to arise from cast-off remarks, self-deprecation, and shimmering complexity, but the sentence rhythms alone are worth the read.
–Clint Peters, Nonfiction Editor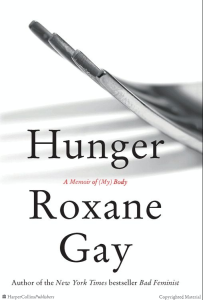 I've spent a lot of time this year thinking about what the limits are of the novel form and how it differs from the short story. And there are tons of craft essays out there on the topic, but really the best way for me to explore it is to dig in and read. In that process I've read Sylvia Watanabe's Talking to the Dead (1992), Percival Everett's Percival Everett by Virgil Russel: A Novel (2013), and Mohsin Hamid's How to Get Filthy Rich in Rising Asia (2013) as well as more linear narratives like Edna Ferber's So Big (1924) and Shirley Jackson's The Haunting of Hill House (1959). George Saunders, famously known for his short stories, seems to have done a lot of thinking about these same pressures and limits too because Lincoln in the Bardo blew my mind this year. There are moments of intensely painful beauty mixed with those of "holy shit, what the fuck," and then some fairly straight forward historical reportage. It's a book that's already gotten plenty of attention and probably doesn't need any help in that department, but it is a book that I've been recommending everyone read. The Goodreads Choice Awards has it listed under the historical fiction category which really makes me wonder if any of them read the book before making the list.
Another book that probably doesn't need one more person talking about it that I'm still going to talk about is Roxane Gay's Hunger. In the memoir she touches on sexual assault, health, and the daily realities of living in a fat body. As someone who has been between 165 and 260 my entire adult life, this book meant a lot to me even as I acknowledge that Gay pulls back in a lot of places where I would have liked for her to have gone deeper (and is often analytical where I longed for emotion and vice versa). Every fat girl has her own story to tell, but we're not telling it. This book is an invitation for people to turn up the volume on this conversation, a knock at the door inviting us all in.
–Jennifer Schomburg Kanke, Book Reviews Editor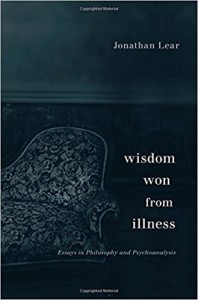 This year I loved Paul Yoon's The Mountain, in which you can find Yoon's usual sentence-level mastery and the way seemingly simple sentences sneak up on you and always point to something beyond the sentence, the story. I taught a number of books this year and my students most loved Made for Love, by Alissa Nutting, especially for its dolphin fetish but also for its wisdom about love and technology and the distances we build up from each other and ourselves. Jimin Han's A Small Revolution kept me turning pages with appreciation, recognition, and admiration. I'm reading Margaret Rhee's Love, Robot and I'm sure it will become one of my favorite books of poetry this year. But three books of nonfiction topped my list. The first two were ones many people read, by Roxane Gay and Ta-Nehisi Coates–even more people should read them. The third is the book that gave me the most: Wisdom Won from Illness, by Jonathan Lear, which with clear writing and complex thinking on psychoanalytic theory helped me to deal with one of the hardest years in my life.
–Matthew Salesses, Web Editor